This is a short course designed for CBC teachers and parents. It explains how CBC works, and gives teachers and parents the understanding they need to be more effective in supporting learners.
This course is good for everyone, including those that have attended CBC training. It makes things clearer using simple language and easy to follow video explanations.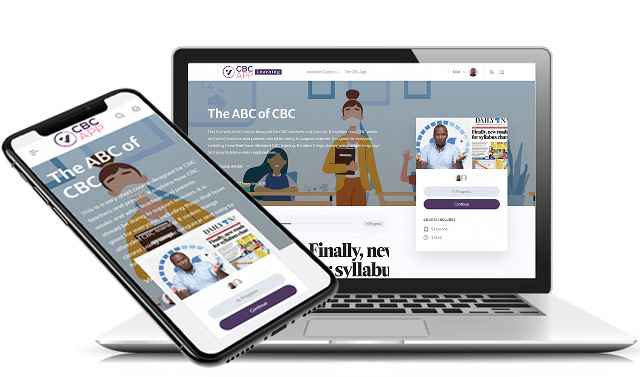 Course Material, Webinar and Certificate
Course material
60 minutes: Videos and Reading
Webinar
60 minutes: Online seminar
Many parents and teachers do not know as much as they would wish to know about Kenya's changing education system.
This course is developed from the original KICD documents, that detail what CBC is all about. The course reduces all KICD documents into an easy-to-follow course, that will give teachers and parents a better understanding of CBC in a very simplified way.
The course is designed for both teachers and parents because they need to have a shared understanding of what CBC is, and understand their roles in the children's learning.
Using all kinds of devices
Certificate upon completion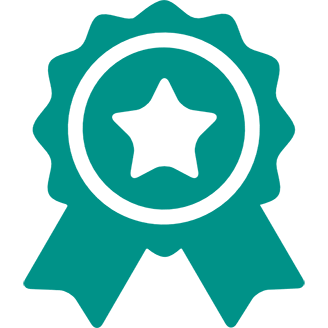 I am a teacher and parent with children in CBC classes. I have attended CBC training events but I didn't gain much since it was in a big hall and the presentations were not clear. This course helped me to finally understand some aspects of CBC that were only familiar to me but I did not truly understand.
I was looking for teacher training that I could do online and I am happy I found this. With my mobile phone, I followed the videos, did the short quiz and got my certificate. I like this style because it is interesting. I also found the course to be very relevant and informative.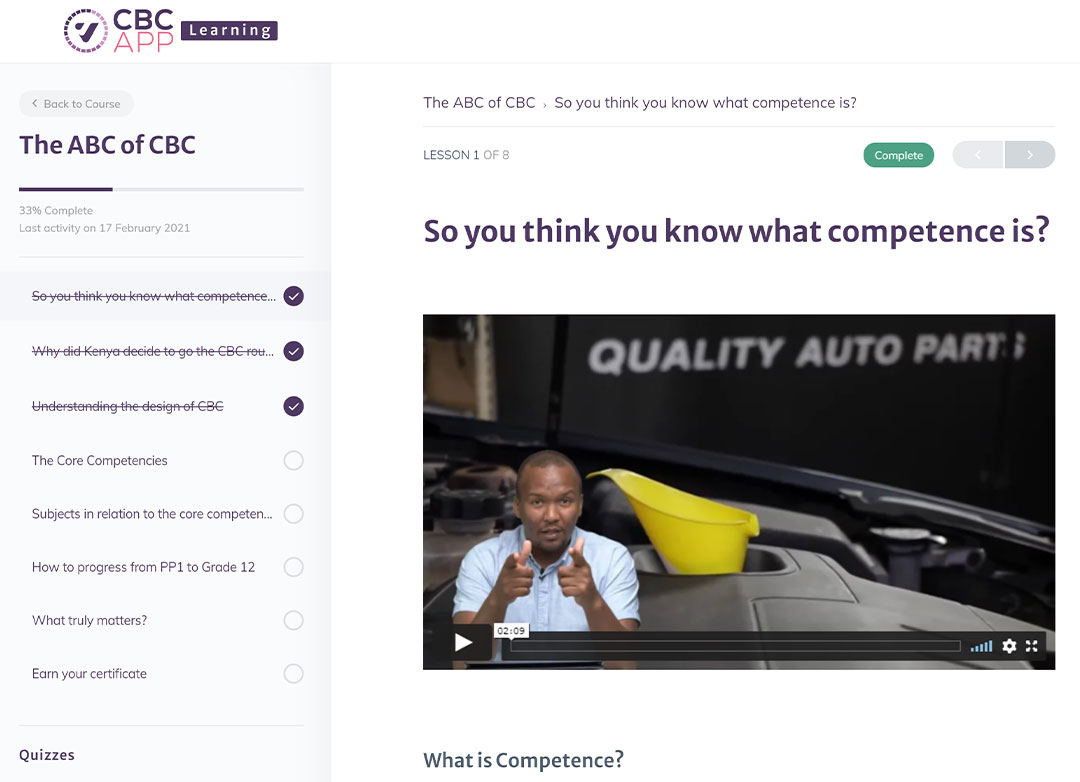 How to Enroll
Simply click on the enroll button below, register yourself onto our e-learning platform and pay via MPESA. Thereafter, you can begin learning at your own pace.