The CBC App is an assessment and record keeping tool for CBC teachers in Kenya's primary schools. The app simplifies the process of assessing students using rubrics and gives detailed reports without burdening the teacher whatsoever. 
The App contains KICD derived assessment rubrics for each sub-strand in the curriculum that teachers can use as templates. Teachers have the freedom to edit the rubrics and to create new rubrics at any time. The App also gives detailed reports that give insights into how each student is learning. 
Here is how teachers can benefit from the CBC App today.
Eliminate Repetitive Work
The CBC App eliminates the need for teachers to spend valuable time on repetitive tasks such as writing down student names and filling out reports for each student.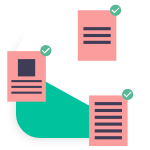 Meaningful Record Keeping
The CBC requires teachers to assess all learning activities and keep records. Keeping records of all activities is a big challenge for most teachers and the CBC App fixes this.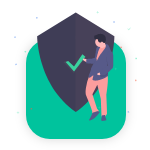 Use KICD Templates
KICD curriculum designs provide approved teamplates for assessment rubrics. The CBC App makes it easy to use these templates in each strand and sub-strand.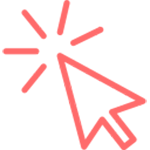 Assess by Clicking
Student names and assessment rubrics are pre-loaded so all a teacher has to do to assess and get reports is to click. This simplifies the entire process of student assessment in CBC.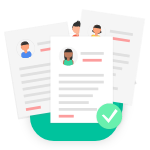 Obtain Detailed Reports
The CBC App makes it possible for teachers to have detailed student reports from class-level, subject-level, strand-level, sub-strand-level, all the way to activity-level. Highly relevant and detailed reports.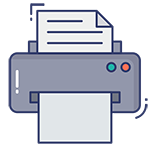 Print and Share Reports
Reports obtained from the CBC App can be easily shared with parents and fellow teachers via a secure link or shared as a ready to print PDF. Any level of reporting detail can be selected and shared or printed. 
The CBC App is designed to simplify the entire process of assessment using rubrics under the CBC. Assessment by rubrics is the cornerstone of assessment in CBC and can give the best insights into student learning.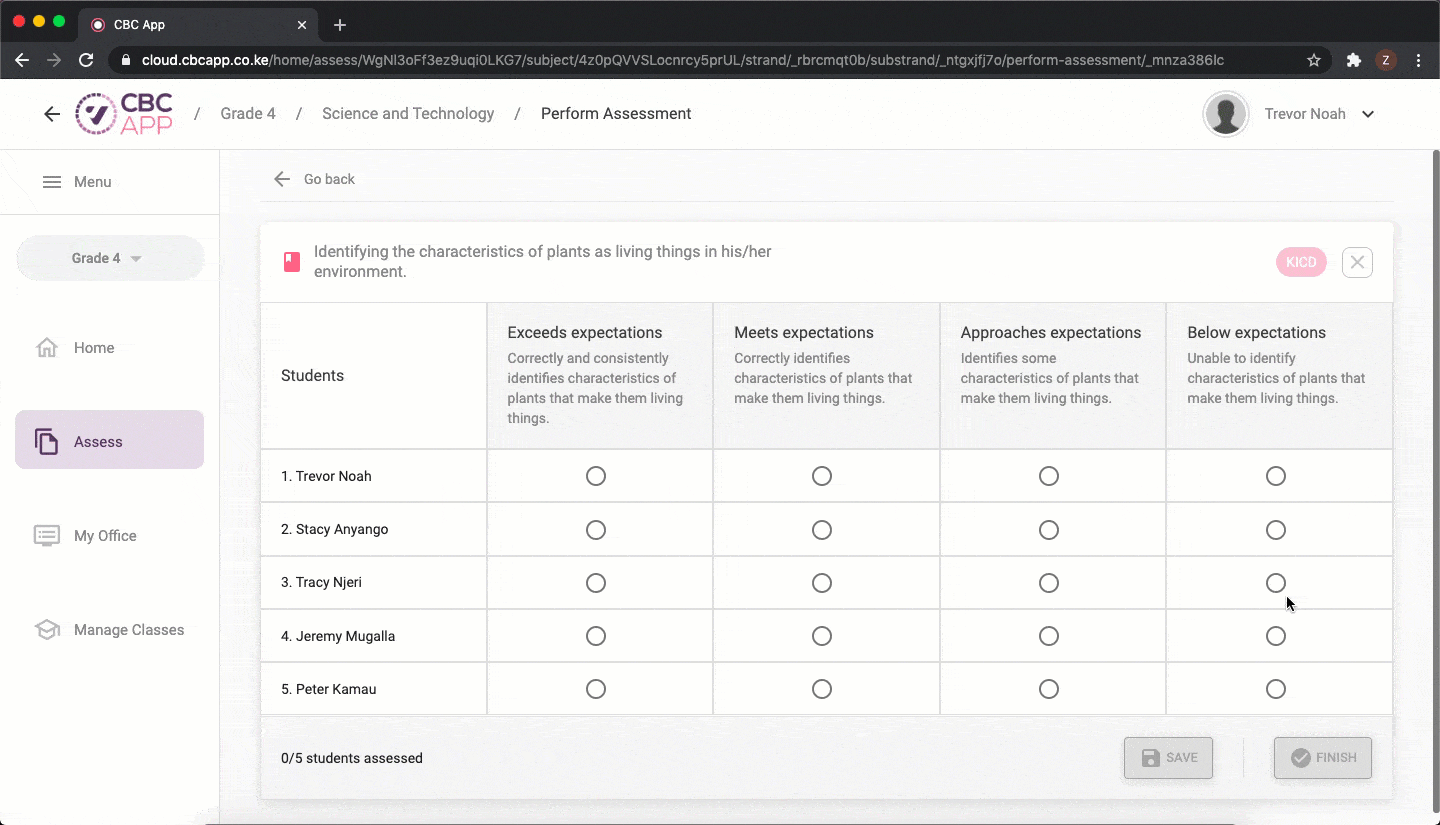 Frequently Asked Questions
Here are some answers to some commonly asked questions.
Can I access the CBC App on my phone or tablet?
The CBC App is currently only available on laptops, desktops or tablets with screen sizes that are larger than 10 inches. However, we are working on soon releasing a mobile compatible version of the app.
Do I need an internet connection to use the CBC App?
Yes you need connection to the internet. However, this app is extremely lightweight and a single session could consume less than 5mbs.
Is the CBC App free?
For one user account, one class and one subject, the CBC App is free. However, if you need more than one subject or more than one class under your user account, you shall need to upgrade to the paid version which is very affordable!
How do I access the CBC App
You can access the CBC App by clicking the 'Try for free" button on this page or by going to the link "https://cloud.cbcapp.co.ke".
Get started with the CBC app today for free. Click on the Try for free button to sign up or contact support if you need some more information.